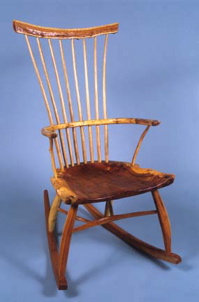 Free form yew rocker with steam bent arm bow and comb by Gudrun Leitz
All 6 and 9 day courses include a day of steam bending. This is where prepared timber is heated in steam until it becomes very pliable and can then be bent into all sorts of shaped components.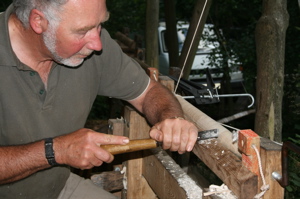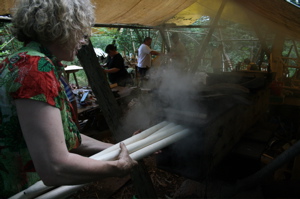 Ted pole lathing ash back posts for a spindle back chair. Gudrun putting them into the steaming box.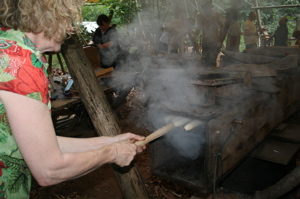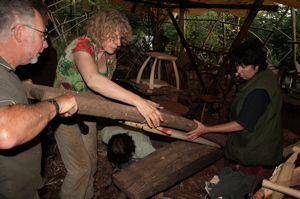 Pulling them out after 90 minutes and then bending in the steaming jig.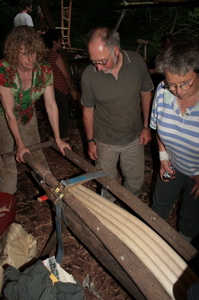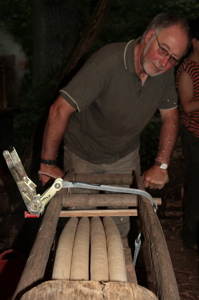 Clamping Heather's and Ted's posts in where they will cool so the bend will set.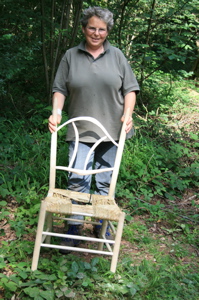 Heather's and Ted's finished chairs. The back posts are bent into a gentle curve to make the chair much more comfortable than one with a straight back.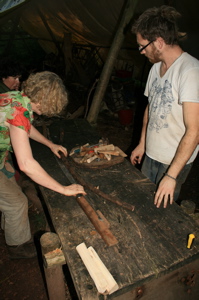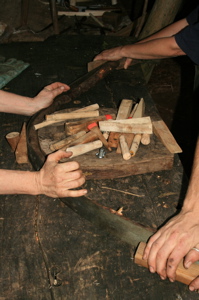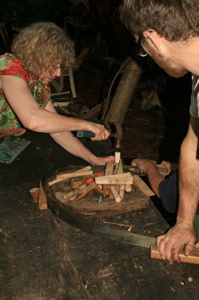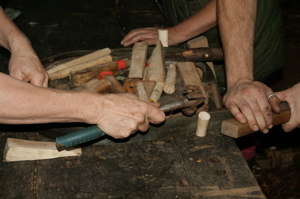 Steam bending a bow. This requires a greater effort and a gentle, sustained pressure for good results.Pegs are tapped in to hold the curve until it cools and is set. Usually string is then tie to the ends (like a bow!) to hold it until it is needed.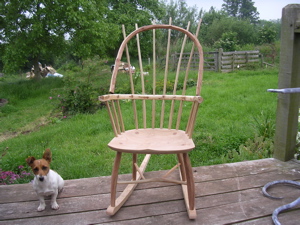 Gudrun's almost finished double bow free form rocker with Skye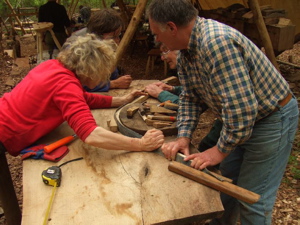 Steam bending a bow - all hands on deck!